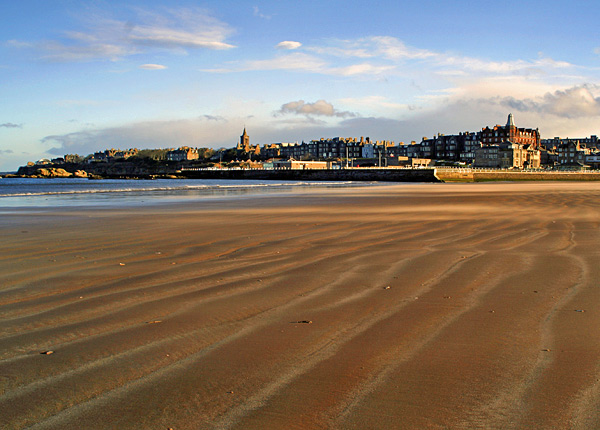 West Sands, St Andrews
This is my favourite shot of St Andrews and I will never forget taking it! It was a cold and very blustery November afternoon and the sand was being blown across the beach, catching the light. I chose to use the ripples as lead-in lines.
This shot is currently being used by
Visit St Andrews
, the official visitor information website for St Andrews.